10-03-2007
Push Over 2007 - Melbourne, Australia
By Mike C
Flying from Brisbane to Melbourne and arriving at around 5 p.m. at Push Over, after trying to find where it is Lol. when for a walk around checked out a couple of bands got some tees and meet up with a follow chair fan.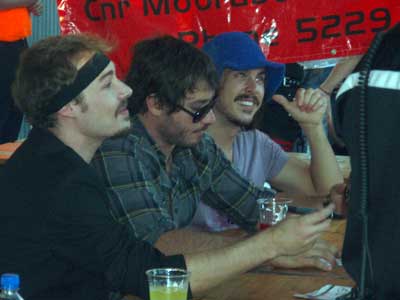 There was a huge line for the guys autographs, took some photos and stuff. Also if was funny seeing younger fans crying as it was there frist time they meet the guys. Going by that it shows that the chair are back in huge way.
As for the show the guys kicked ass, Daniel was in his element with telling joke`s and the never ending birthday for Chris as he done so in the US weeks before. what was really cool was Something for Kate was on the side of the stage enjoying the show.
Ben was amazing on his drums, hit them hard and it sounded great he was really enjoying the show. Chris was fantastic jumping around getting into the new sounds and stomping away on the side of the drum kit. He even got a solo on the door. Paul was up near the front of the stage was jumping around like a mad man. so Love paul he fits in with the guys so much.
This was a great night the guys once more put on another great show, looking forward to seeing them tomorrow in Launceston, Mar. 11 (MS Fest) and that would be my 24th Silverchair since my first way back in October 1996.
Set List!!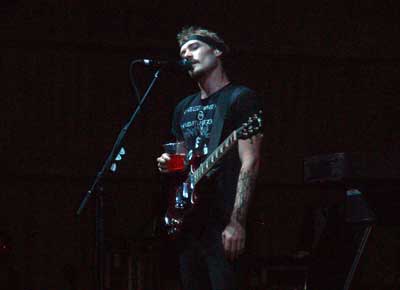 Without You
Emotion Sickness
Greatest View
World upon Your shoulders
Young Modern
Ana's Song
Straight Lines
Luv Your Life
The Door
Don't Wanna Be the one
Mind Reader
Freak
If you keep Loosing Sleep
The lever