26-07-2007
Starland Ballroom - Sayreville, USA
By NATE
All photos by BRAD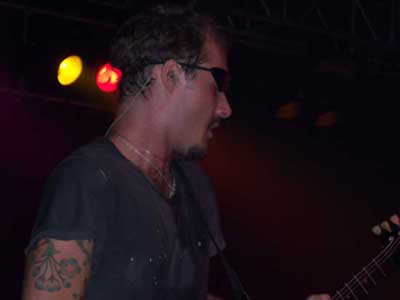 Sayreville, New Jersey--Silverchair's Thursday night show at the Starland Ballroom although impassioned and entertaining left longtime fans wondering when Daniel Johns is going to catch a break.

A little over two weeks removed from the laryngitis that stifled the band's Tonight Show with Jay Leno performance of "Straight Lines," Johns' ailment seemed to have relapsed Thursday night. However, the charismatic singer was in a jovial mood and fed off the crowd's approval that seemed to grow with each song played.

Although a bit raspy, Johns soldiered on through a Young Modern dominated 14 song set that saw the band playing as tightly and effortlessly as they ever have.

Sporting an eye patch, Johns and crew opened with "Young Modern Station," and segued into the angular harmonies of "The Man That Knew Too Much."

As always, bassist Chris Joannou and drummer Ben Gillies were faultless and their enthusiasm coupled with the crowd's reaction seemed to get Johns through the performance.

"Low" and "Insomnia" sounded more urgent and expansive in the live setting while "Mind Reader" and "The Door" battled for the crowd's biggest reaction of the night.

During set closer "Freak," the right half of the floor broke out in a mosh pit. Although this may have been a welcome sight in 1997, in 2007 Johns could be seen peering out of the corner of his eye with a grin. Perhaps he was reflecting on how far the band has come over the past decade, continually evolving and improving as they've found their own sound and niche in a fickle music market.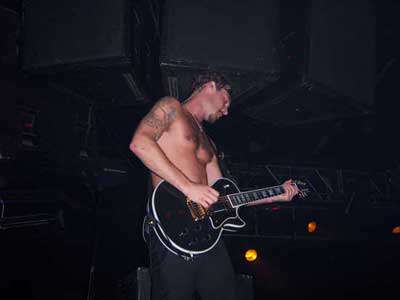 Set list (In order)
Young Modern Station
The Man That Knew Too Much
Reflections of a Sound
Emotion Sickness
Without You
Low
Insomnia
Ana's Song
Straight Lines
The Door
Mind Reader
Lever
________
If You Keep Losing Sleep
Freak
---

By BRAD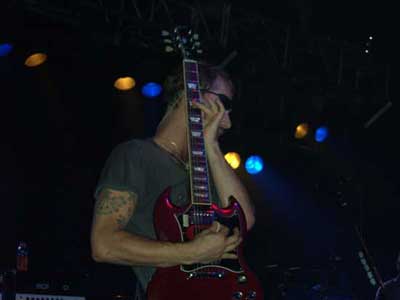 So I just walked in the door after seeing Silverchair for the 3rd time in my life (2002 at Bowery Ballroom and Feb. 2007 at Webster Hall) and I'm still in a state of awe. It's so easy for me to remember why they are my all time favorite band. They are simply amazing and every time I see Silverchair play it's like it's the first time I've ever seen them.
The day of the show you listen to every album all the way through and sing along the whole time. The best part is that each show is different then the last one, so you never know what to expect, which is awesome. I can't recall the exact order but they played Young Modern Station, Straight lines, If you keep losing sleep, Mind reader, Low, Insomnia from the ne
w Young Modern Album, Without You and the Lever from Diorama, Emotion Sickness (which was amazing as always) and Ana's song from Neon Ballroom. There were two "suprises" to me which really made the show. They played the Door which is always so much fun to just be in the crowd and rock out with the band to that song. However, the closing song, Freak, was definitely a huge shock to me. I had seen them play Freak in 02' but, from reading past road reports, didn't expect to hear it tonight, so when they started playing it the crowd went crazy!
What made the show even better, besides Daniel sporting the eye patch, was the amount of crowd participation Daniel used. Numerous times he had the crowd sing along and clap to songs. He even shared a funny joke about a guy and a Parrot that had me laughing pretty hard. It was a small venue and, with Daniel talking with the crowd a lot, it gave it that more intimate feeling. At the end of the night everyone I saw had a huge smile on their face! I can't wait to see them again Saturday in Philly!