28-03-2007
SILVERCHAIR Young Modern
By Bob Gordon (Xpress Magazine)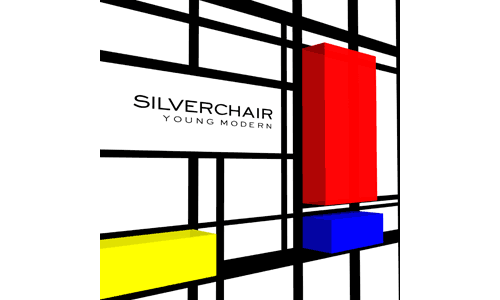 It seems a long time ago since the little s'd Silverchair were the enfant-not-so-terribles of Australian rock and indeed, it is. Not only because it's over 12 years since the Tomorrow single and their debut album, Frogstomp, took sway of a young generation's imagination, but because Daniel Johns has become such a freewheeling musical spirit, calling moods and 'musicalities' at will, something which has again occurred – with the help of bandmates Ben Gillies and Chris Joannou on the band's fourth album, Young Modern.
Clearly, the freedom to take his time, as well as being able to collaborate with the likes of Paul Mac (on 2004's Dissociatives album) has done Johns many wonders. The single, Straight Lines, seems oblique at first but unveils to be as catchy as any pop single out there. The opening track, Young Modern Station, allows Johns to vent old demons – with mentions of arthritic conversations leading to an operatic declaration that 'the interview's over'. The rock opera extends to If You Keep Losing Sleep, a song first unveiled in Perth at the Rock-It festival in March, 2006, a ride-of-the-Valkyries surge that left many fans at that event baying for Pure Massacre. On record, 12 months later, it's a sweeping new statement.
But there are many moods, calculated rawness and lush grandeur(s) on Young Modern, taking us through all sorts of trajectories. Van Dyke Parks again returns to implement string arrangements and the work seems to soar along with the music, rather than merely punctuate it. Luke Steele makes an appearance on Waiting All Day, a song that indeed captures that wistful George Harrison-esque air that also characterises recent Sleepy Jackson efforts. Concerns musical and thematical are revisited through Those Thieving Birds (parts 1 and 2), while the likes of Insomnia and All Across The World court moments both solemn and, shall we say, epic.
In spite of his appearance in photo shoots, Daniel Johns seems less mysterious and enigmatic these days, allowing that to flow into his songs. Young Modern does sound heavenly, but importantly it is accessible. This is thoroughly modern pop music.