28-03-2007
MODERN TOUCH: THE FIVE-YEAR WAIT HAS BEEN WORTH IT
(Sunday Herald)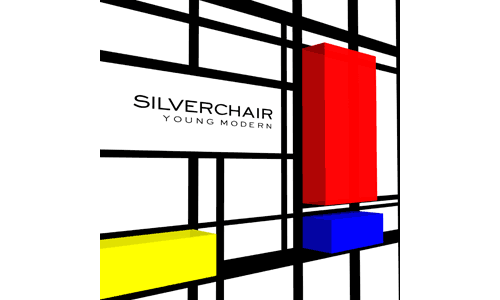 In short: Modern touch to old 'chair heralds the mightiest of returns.
IF ever there was a triumphant return, this is it. Young Modern is a rock sensation, though a mere 45-minute burst. It's highly addictive stuff.
It might have taken five years to arrive, but the batteries have been recharged and adventurous musical spirit reinvigorated. When first single Straight Lines lobbed, we knew we were in for something special from musical genius Daniel Johns and Silverchair cohorts Ben Gillies and Chris Joannou.
It instantly conquered and is sitting atop the charts as you read this. And there's so much more from where that came from.
Whether the 'chair could serve up something as mesmerisingly brilliant as Diorama (2002) was the big question. The answer is, ``definitely''.
It's not a replica of Diorama, rather a big background dose of Diorama's orchestral charms to complement the 'chair's fresh, edgy and ever evolving style of rock.
In fact, it could be seen as a hybrid of all albums past; not surprising given the lads have re-enlisted a production team of old and new faces -- producers Nick Launay (Freak Show, Neon Ballroom) and David Bottrill (Diorama) for mixing duties, Paul Mac for his deft touch on keys and famous Beach Boys collaborator Van Dyke Parks for orchestrations (``Young Modern'' is what Parks has called Johns since they first met).
There is a smorgasbord of No.1s waiting to happen here, in addition to Straight Lines: chest-thumping first track Young Modern Station; the manic, Split Enz-esque frenzy of If You Keep Losing Sleep; dreamy escapism of Reflections of a Sound; sugar-coated love of Waiting All Day; Stones-like bluesy stomp of Mind Reader and hook-laden catchiness of Low and Insomnia.
Possibly the biggest moment arrives when settling into an Across The Night-styled ballad in bewitching medley Those Thieving Birds Part 1/Strange Behaviour/Those Thieving Birds Part 2, before being jolted two minutes later for a soul-crunching change-up that would make the Beatles proud. It then rolls back seamlessly into a sweeping, orchestral finale (Johns's lyrical crafty work is never better -- ``I'm paranoid, I see walls, behind walls, behind walls''). All Across The World gently closes what is a powerful, unforgettable package.
They say reviewers should be forbidden dishing up five stars after only a few spins. Truth be told, this was a done deal after one.
Young Modern is released next weekend.