27-03-2015
Silverchair's debut album 'Frogstomp' has been remastered, expanded and reissued to mark the 20th anniversary of its release on March 27, 1995.
'Frogstomp' was recorded when Daniel Johns, Ben Gillies and Chris Joannou were 14 years old. The first single 'Tomorrow' was a number one song in Australia for six weeks from 24 October, 1994. 'Frogstomp' became the first debut act by an Australian group to debut at number one.
'Frogstomp' also reached no 9 in the USA for Silverchair and no. 49 in the UK. In America, it sold over 2 million copies.
The new edition of 'Frogstomp' is available as an expanded CD edition or collectors 2CD/DVD deluxe edition featuring a live concert from the Cambridge Hotel in Newcastle from 1995.
To coincide with the 'Frogstomp' 20th anniversary, here's the original Silverchair feature that appeared in Australia's Rolling Stone Magazine in April 1996.
It is a cold, cloudy and generally cheerless night in down-town Detroit. But for a brief moment, from the sidewalk outside St. Andrew's Hall, you can actually see a full moon – the bright white flash of 16-year-old Silverchair drummer Ben Gillies' naked ass stuffed through an open tour bus window.
Gillies' vertical smile is greeted with delighted shrieks and approving hoots from the shivering teenage girls and sweat-drenched mosher dudes who have been clustered around the bus since Silverchair wrapped up their feedback-laden encore of "Israel's Son" nearly an hour ago, but that's nothing compared to the celebratory testosterone now raging inside the vehicle.
"All right! Way to go, Gillies! The big brown eye!" raves the band's 16-year-old singer and guitarist, Daniel Johns. He's still breathless from the Australian trio's dash from the St. Andrew's backstage door, but his deceptively angelic features are bright with impish glee. Bassist Chris Joannou, who is also 16 and has his long, curly brown hair tucked up under a wool cap emblazoned with the logo of the band Korn, doubles over with laughter. The band's manager, John Watson, just rolls his eyes in bemused resignation while David Gillies, Ben's father, is spared the entire experience. He and the other Silverchair dads, Greg Johns and David Joannou, are still in the venue, packing up the band's gear. When they accompany their sons on tour, the elders double as guardians and roadies.
For full feature story go here.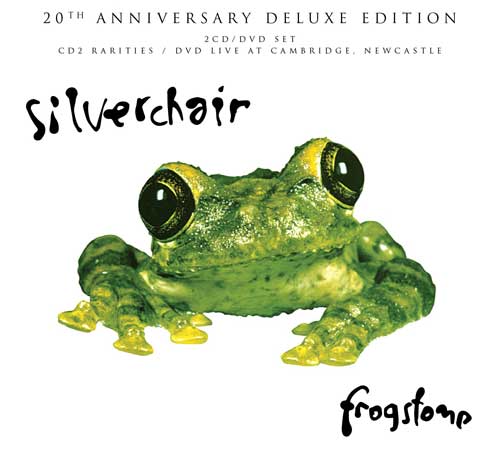 Silverchair – Frogstomp
Disc 1
Israel's Son
Tomorrow
Faultline
Pure Massacre
Shade
Leave Me Out
Suicidal Dream
Madman
Undecided
Cicada
Findaway
Disc 2
Tomorrow (from Tomorrow EP)
Acid Rain (from Tomorrow EP)
Blind (from Tomorrow EP)
Stoned (from Tomorrow EP)
Madman (vocal version)
Madman (Live At The Cambridge)
Blind (Live At The Cambridge)
Tomorrow (Live At The Cambridge)
Faultline (Live At The Cambridge)
Pure Massacre (Live At The Cambridge
10-02-2015
The video for Daniel Johns' new single 'Aerial Love' was revealed today! Filmed on the Stockton Dunes just outside of Newcastle and created using new drone camera technology, the video takes you on a transcendent journey as Daniel walks across a deserted landscape.
Watch it here.
29-01-2015
triple j premiered 'Aerial Love' this morning, the first single from Daniel's forthcoming solo album. For longterm Silverchair Fans who would like to stay updated on Daniel's new music, please sign up to his new mailing list at www.danieljohns.com

8 years after his last new music, Daniel Johns is finally ready.

His first step back is "Aerial Love"; an airy piece of modern pop he created with Lorde and Broods collaborator, Joel Little. The opening lines tell the story.

The song is in a different sonic universe from Daniel's other work. And yet the unexpected is exactly what you should expect from this musical chameleon.

For the past few years Daniel's been working nonstop on solo material with a surprising array of collaborators. This March there will be an EP release and later in the year a full album will reveal the scope of that work. But as a first taste we've got this "Aerial Love".

"Aerial Love" will be accompanied by a trailblazing video created by using drone camera technology. Directed by Lorin Askill (Flume & Chet Faker, Phoenix and Sia's "Chandelier" editor) the film replicates the song's weightlessness, timeless, slyly carnal feel.

It's a new chapter in an intriguing story. Stay tuned for further details.
'AERIAL LOVE' EP - PRE-ORDER & GET SONG NOW
DANIELJOHNS.COM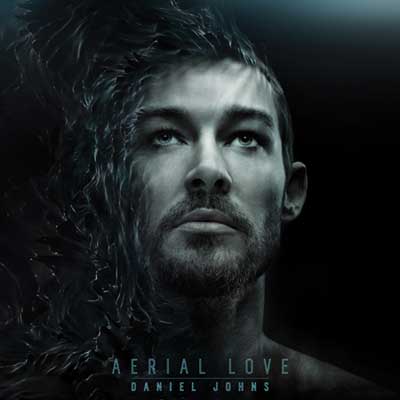 'AERIAL LOVE' EP - OUT MARCH 13
28-01-2015
I'm finally ready and excited to share my new music with the world. Tune into triple j breakfast tomorrow from 7am for the first listen to 'Aerial Love.' Thank you for your patience to those who have been waiting. I hope you enjoy. Much love, Daniel x

For the latest news from Daniel Johns, sign up at www.danieljohns.com
18-01-2015
Daniel helps celebrate 40 years of Triple J at the Beat the Drum music festival. He performed his own take on a piano and harp led Nirvana classic. Enjoy.
16-09-2014
20 years ago on the 16th of Sept 1994, Silverchair released their first single 'Tomorrow,' lifted from the debut album 'Frogstomp.' Wow ... how time flies! A huge thanks to fans for listening to the music.
30-08-2014
Silverchair's hometown newspaper, The Newcastle Herald, ran an article in today's edition celebrating 20 years since the release of the band's first hit, "Tomorrow". Enjoy the read.
14-08-2014
Check out the new video for Lisa Gerrard's 'Seven Seas,' featuring vocals from Daniel Johns.

- Silverchair HQ
19-05-2014
Silverchair's fourth album, Diorama, has been reissued on vinyl. The new run is on 180-gram vinyl and packaged in a standard jacket. Get your copy now from Amazon or SoundStageDirect.
24-01-2014
Silverchair's 'Freak' features on a new compilation 'Dirty Jeans: The Rise Of Australian Alternative Rock,' which is now available.
With 25 tracks spanning 1988 -2002, the compilation is a celebration of explosion of the Alt Rock scene in Oz.